Bird & Montgomery -v- Lantern Recovery LLP & Others [2021] EWHC 1379 (Ch) ("Coleman")
Ben Marsden, 11th February, 2022
CONTENTIOUS PROBATE CASE BRIEFING:

In a landmark ruling in the Royal Courts of Justice, the High Court made findings of forgery and undue influence.
The Claimants were awarded over £3.1m plus costs on the indemnity basis. The Court of Appeal has since refused the Defendants' application for permission to appeal. Ben Marsden (Associate in the Commercial Litigation Team at Gosschalks), who acted for the successful Executors), explains…
Background
The Claimants were Mr Bird and Miss Montgomery, the Executors of the late Sheila Coleman and Partners of Crane & Staples Solicitors ("the Executors"). The Defendants were the businesses which Sheila had built with her late husband Joseph Coleman, as well as their son, Ray Coleman and other family members. When Joseph died in 2005, Sheila inherited his residuary estate and relied on her son, Ray, to look after her financial affairs until she passed away in 2015. Sheila and Joseph had owned assets worth several millions.
Sheila had instructed the Executors' firm, Crane & Staples to draft her final Will in 2014. In giving her instructions she had mentioned that she was owed approximately £1million in loans to her son, Ray and the family businesses which she wanted repaying. She also mentioned that she did not receive dividends for her shares. Her solicitors later realised that dividends had been declared to other shareholders of over £2million for the 5 years ending in March 2015.
Sheila's final Will left her shares (estimated to be worth over £1million) in the successful Defendant businesses to her son and named her daughter as her residuary beneficiary.
The dispute
From 2015 – 2016 the Executors inquired about Sheila's finances of Ray and the Defendant businesses. They were told by Ray that they did not owe the loans noted to Sheila. Instead, the Executors were told that Sheila had gifted away her money to Ray's sons to buy their homes and that she had chosen to waive her dividends whilst others received dividends. All of her assets had been diverted to Ray, his businesses and his children contrary to the gift to her daughter in her Will. They were, however, reassured in 2016 by Ray that Sheila did not have debts to the Defendants as he said "I know for a fact that she did not have any liabilities." Although a multimillionaire in life, Sheila had apparently died bankrupt despite her son claiming to have looked after her financial affairs: "I have always taken care of my mother's every need". The Executors instructed Gosschalks LLP and challenged the Defendants' position.
The High Court Decision
The High Court was deeply unimpressed with the documentary evidence provided by the Defendants and placed emphasis on their witness evidence which was found "dishonest" and "unreliable" under the cross-examination of Thomas Dumont QC of Radcliffe Chambers. The Court ruled that:
Expert handwriting evidence showed that a dividend waiver in 2013 "was forged by Ray who signed it without mother's authority";

Ray was in a relationship of trust and confidence with his mother. The £1m dividend waivers and the gifts of over £840,000 claimed by the Defendants were found to be transactions which called for explanation. The Defendants produced no evidence that Sheila had ever been referred for independent advice. Instead, the Court ruled that a misleading explanation had been given to her. The dividends were all set aside and the claimed gifts deemed to be loans.

The Estate be awarded £3.1m in damages with their costs to be paid on the indemnity basis.
Link to judgment: https://www.bailii.org/ew/cases/EWHC/Ch/2021/1379.html
"This is a significant result for the estate and it is satisfying to recover the funds for the beneficiaries. It was necessary to carefully investigate the background and consider hundreds of documents. Gosschalks' work was invaluable in ensuring that the court had all the necessary information to reach the decision it did."

Sharon Montgomery, Executor, Partner at Crane & Staples Solicitors
Implications of the decision
At no point was Sheila found to have lacked mental capacity or to have been especially vulnerable either in the sense of lack of aptitude or due to her age. The Court was satisfied that she "was an independent and vibrant lady" who set up a new life for herself in Spain after the passing of her late husband. However, she did not know how her finances in the UK were being managed. Her son was found to have controlled her finances and the businesses in which dividends were waived.
The decision illustrates that the Court will consider undue influence in the context of the transactions at issue and the nature of the relationship with the accused. Sheila was capable of understanding her finances but was not given the information or advice to understand the waivers and gifts to trusts which divested her assets.
"If a son forges one waiver, it is more likely than not that mother was never properly told about the other ones"

Quote from his Honour Judge Gerald
Key points to take away
This claim raises several key issues which executors, beneficiaries, recipients of lifetime gifts and financial advisors should be aware of, namely:
Ensuring independent advice is given to a donor regarding the effect of financially disadvantageous transactions is essential to protect all parties.

Contemporaneous, clear written advice and accurate witness statements supported by evidence guard against the risk of witness evidence faltering at trial.

Suspect signatures can be challenged with the requisite documents and expert witness contacts.

Dishonest conduct such as forgery can have a poisoning effect upon the credibility of a party. In the event that a party is not present to sign a document, explore sensible alternatives.

In the case of dishonest conduct, indemnity costs can be awarded even when not all heads of claim are successful.
About the author
Ben Marsden is an Associate Solicitor at Gosschalks LLP and specializes in contentious probate litigation. He represents beneficiaries, executors and local authorities in probate disputes as either Claimant or Defendant.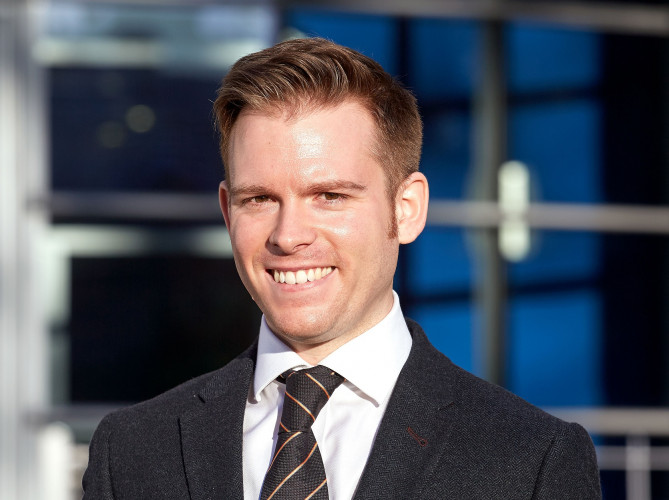 Ben deals in particular with disputes as to validity of Wills and claims under the Inheritance (for Provision of Dependents) Act 1975 including by Mediation, Applications to the District Registry and Business & Property Court proceedings. He also deals with professional negligence claims against will drafters, executors and trustees.
Ben has successfully represented clients in disputing Wills, claiming debts due from estates and defending challenges to a Testator's capacity.
Along with his colleagues in the Wills & Probate department, Ben provides free Seminars for on various Contentious Probate issues.
Feel free to contact Ben should you wish to discuss this or any other related issue…
E: bem@gosschalks.co.uk T: (01482) 590247 M: 07712 524241